20/F/5'8 (230Lbs 165Lbs) Three Years Ago I Made a Commitment to Myself to Get Healthy and I'm so Proud of My Progress!
This 20-year-old female student has lost 65 pounds since starting college, going from 230 pounds to 165 pounds. She is 5'8 tall. She is proud of her progress so far, but still has some ways to go to reach her goal weight.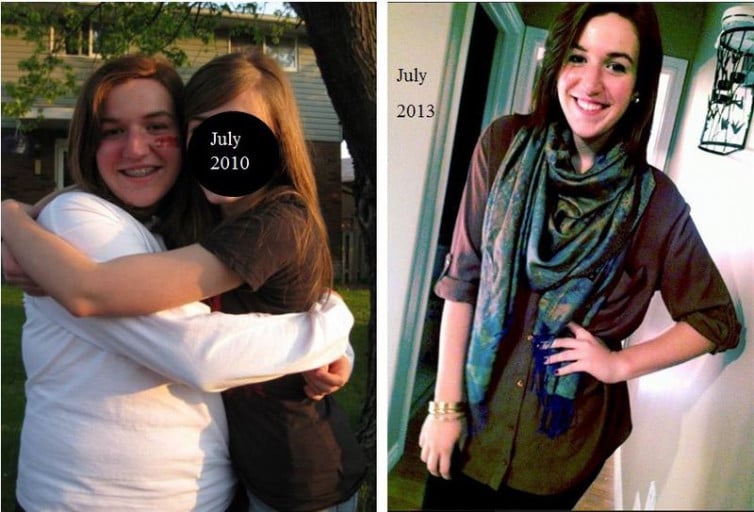 This person has lost 65lbs since their freshman year of college, when they weighed 230lbs. They are now down to 165lbs and are 5'8 tall. They are female and are proud of their progress so far.
Similar Progress Pics