6 Pound Weight Loss Boosts Man's Confidence
This guy has lost 6lbs in 3.5 months, and he's feeling pretty good about himself!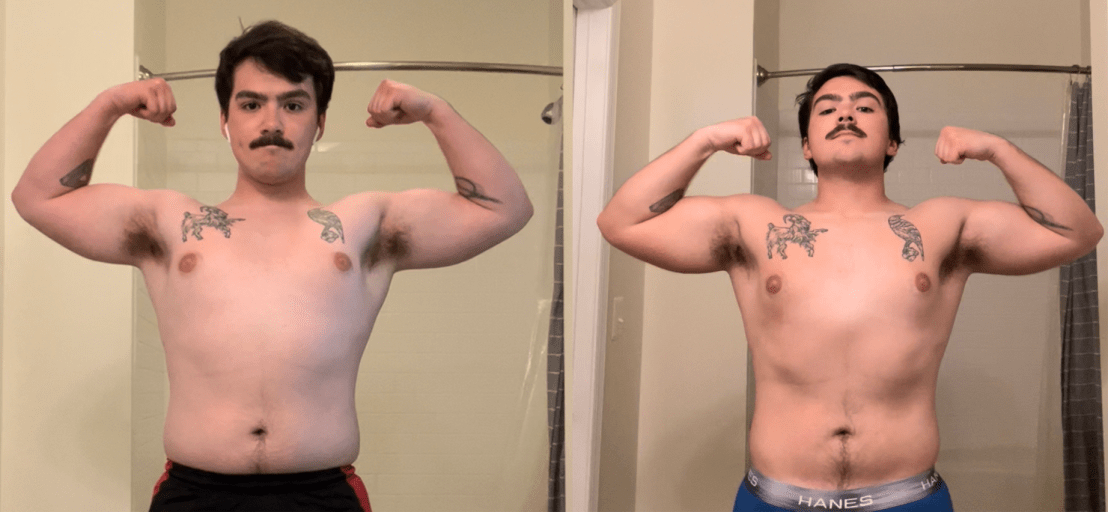 This person has lost six pounds in three and a half months, and they are very happy with the results. They have gone from 195 pounds to 189 pounds, and they are feeling much more confident.
Similar Progress Pics