A Man's Inspiring Transformation From 350Lbs to 218Lbs in Just 16 Months!
This is a progress pic of a male who is 6'4 and went from 350lbs to 218lbs, a change of 132lbs. He was obese for 31 years and then realized he didn't love that for him.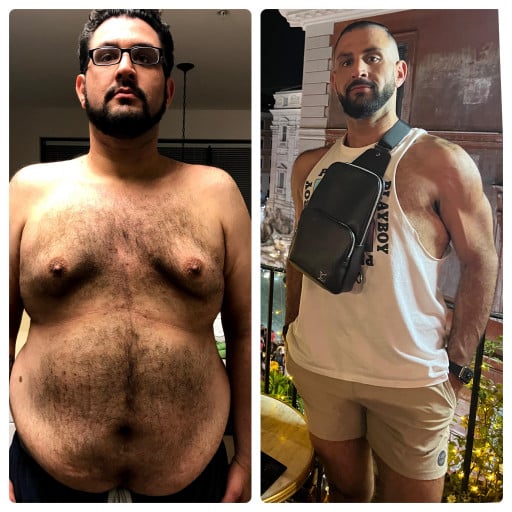 This progress pic is from a male who is 6'4 and previously weighed 350lbs. He is currently 218lbs, which is a change in weight of 132lbs. He has been obese for 31 years, but then realized he doesn't love that for himself.
Similar Progress Pics