Female at 5'7 and 150 Pounds Sees Results After Two Years of Hard Work
This is a progress pic from a female who has lost 2 lb in a year through mini cuts and lean bulks. She is an avid rock climber who is trying to improve her outdoor skills. She has overcome a lifetime of binge-eating and is happy to share her process with others.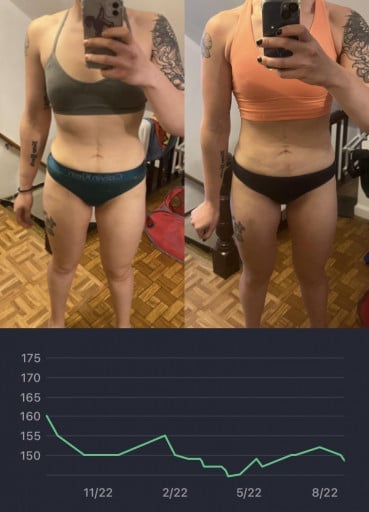 This progress pic is from a female redditor who is 5'7 and previously weighed 150 lbs. They are now down to 148 lbs, a change of 2 lbs. They attribute this change to 12 weeks of mini cuts and lean bulks. They are an avid rock climber.
Similar Progress Pics