F/33/5'3 [297Lbs>194Lbs=103Lbs] My Face, so Much Thinner. Two Years Ago on the Left. Today on Right.
This is an amazing progress pic from a female who has lost 103lbs in just two years! She looks amazing and so much thinner!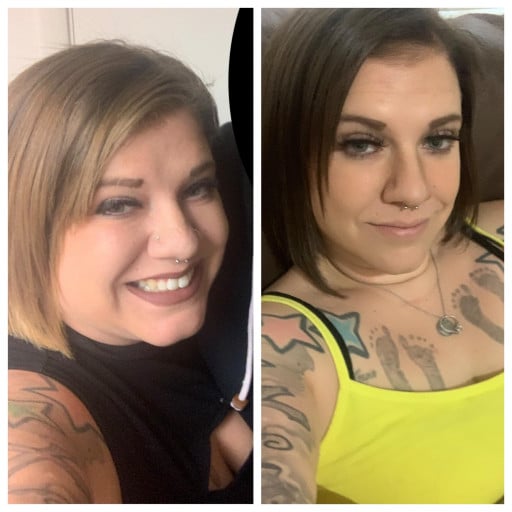 This progress pic is from a female who is 5'3 and went from 297lbs to 194lbs, a change of 103lbs. In the pic, you can see her face side by side from two years ago and today, and it is noticeably thinner.
Similar Progress Pics