F/29/5'8 [180Lbs] 20Lbs Down and Finally out of a Plateau!
She's lost 20lbs! And she's a female of average height. This is an amazing accomplishment and she looks great!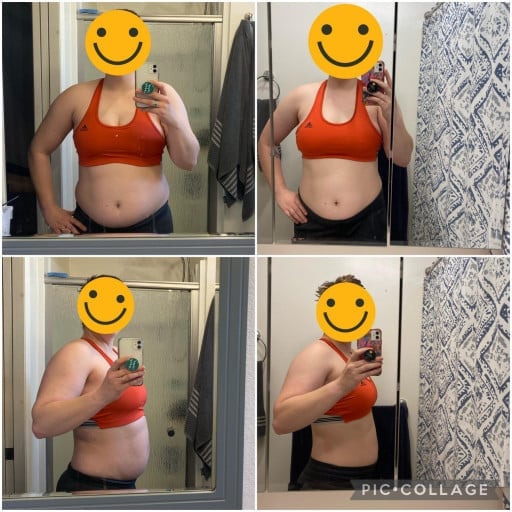 This person is a 29-year-old female who is 5'8 tall. They started out at 200lbs and have now lost 20lbs, putting them at 180lbs. They say they have been stuck at a plateau for a few weeks, but mustered up the courage to take a second progress pic and were surprised by the difference.
Similar Progress Pics