Male in Twenties Sees Progress After Four Months of Working out Six Times a Week
This is a progress pic of a man who has lost 2lbs over 4 months. He is 5'9 and his previous weight was 180lbs. He is happy with his progress and feels amazing.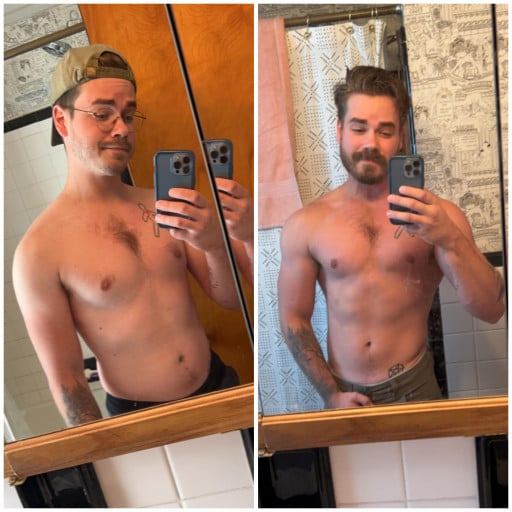 This person has struggled with working out for years after having Lyme disease twice, but after 4 months of hitting the gym 6 times a week, they are down 2lbs and feeling amazing.
Similar Progress Pics