Male Loses 150Lbs, Goes From 330Lbs to 180Lbs
This is a progress pic of a male who went from 330lbs to 180lbs, a change of 150lbs. He is 5'7 tall.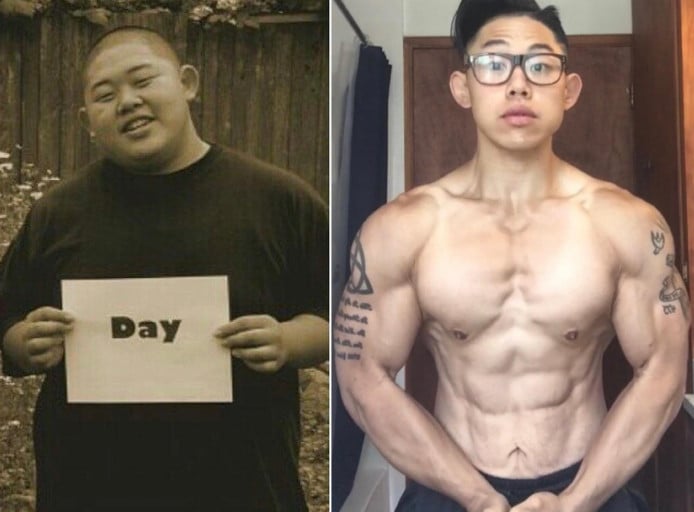 This person has lost 150lbs, going from 330lbs to 180lbs. They are 5'7 and male. They say they lost 165lbs at their lightest, but then took a couple years to start building muscle to cut back down to 180lbs.
Similar Progress Pics