Male at 6'2 Sees 20Lbs of Progress in 12 Months of Strength Gaining Weight Loss Journey
This man has made incredible progress in his weight loss journey, dropping 20lbs in just 12 months. He's focused on both cutting weight and gaining strength, and it's clearly paying off. If you're looking for motivation to get healthy, this is the man to follow.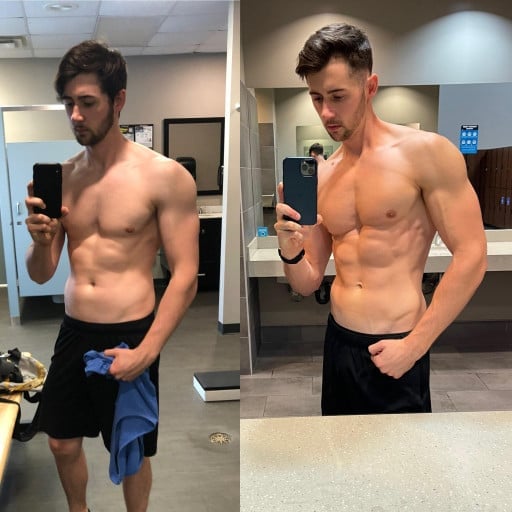 This individual has lost 20lbs over the course of 12 months while also gaining strength. They have been focusing on cutting (losing fat) while also gaining muscle, which can be a tough balance to achieve. So far they are happy with their progress.