F/30/5'7 Progress Pic: 96Lbs Lost!
This progress pic shows a female who has lost 96 pounds, going from a previous weight of 322 to her current weight of 226. She is 5'7 tall.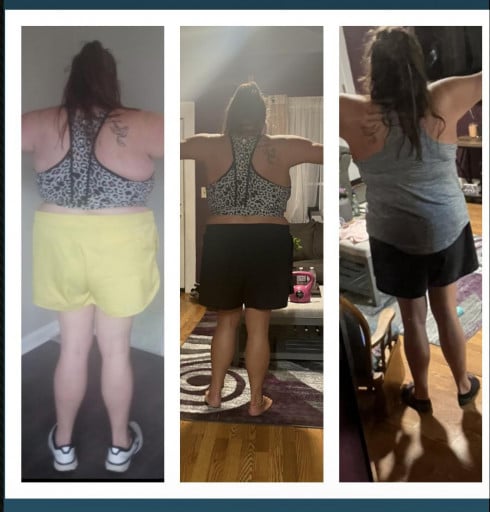 A 30-year-old female who is 5'7 and weighed 322lbs at her heaviest has so far lost 96lbs, and is currently 226lbs. She finds it hard to see the progress in her back, but feels that other people can see the difference.
Similar Progress Pics