M/46/6'0 [295Lbs 266Lbs] (2 Months Progress) Male in His 40s Sees Progress in Weight Loss Journey
This man has made incredible progress in losing weight, going from 295lbs to 266lbs in just two months. He's still got a long way to go, but he's made great strides in the right direction.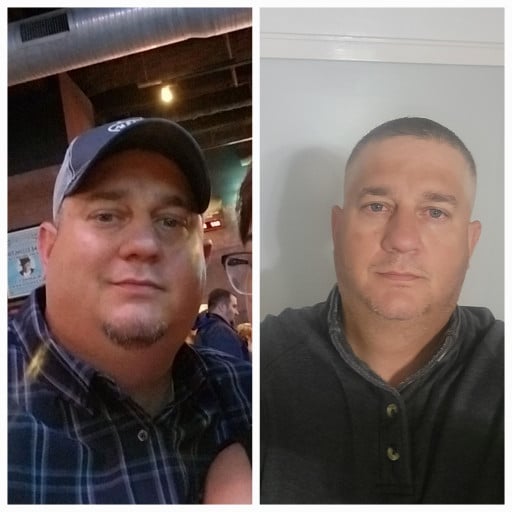 The individual in this progress picture has lost 29lbs over the span of 2 months and is a male who is 6'0 tall. Although there is still a long way to go, the individual has made gains in their progress by seeing results in their face.