Female at 5'1 and 115Lbs Sees 0Lbs Change in 8 Months
This is a progress pic of a 21-year-old female who is 5'1 and 115lbs. She has been working out for 8 months and has seen no change in her weight.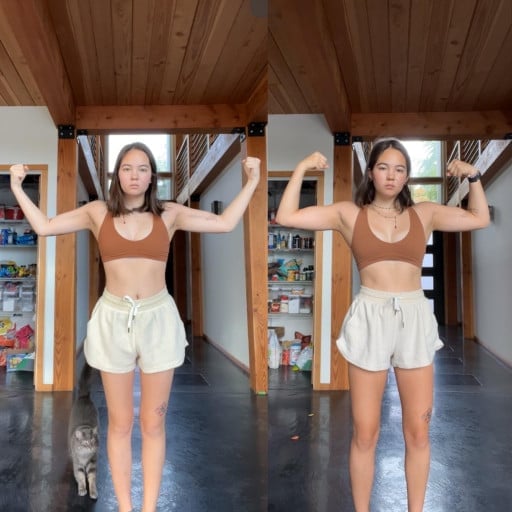 This person has remained at 115lbs for the past 8 months, despite working out regularly. They are 5'1 tall and female.
Similar Progress Pics