25 Pound Transformation in Just 15 Months Is This Good for One Year?
This is a progress pic of a male who has gone from 120lbs to 145lbs, a change of 25lbs, in 15 months. He is 5'8 tall.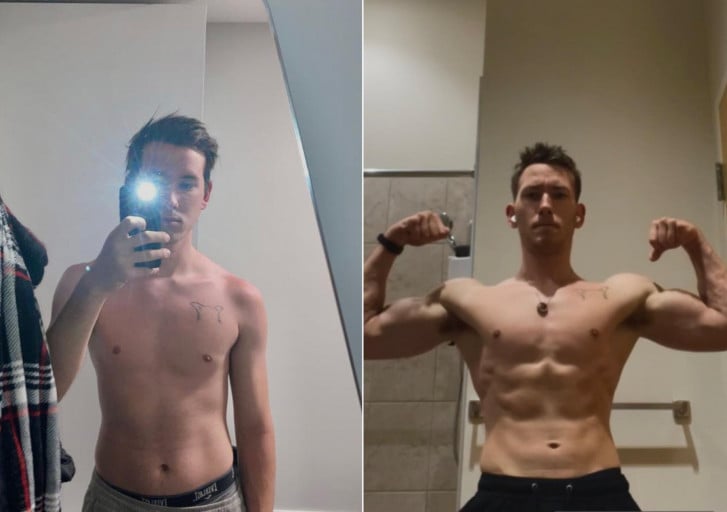 This individual has made a lot of progress in their weight transformation in just one year. They started at 120lbs and are now 145lbs, which is a change of 25lbs. They are also 5'8 tall and male. This progress pic is from a third party perspective and the individual looks to be doing very well in their transformation.
Similar Progress Pics