Female in Her Twenties Loses Eight Pounds and Reaches Her Goal Weight of 143 Pounds
This is a progress pic of a female who has lost 8lbs, for a total of 65lbs. She is 5'6 and her current weight is 157lbs.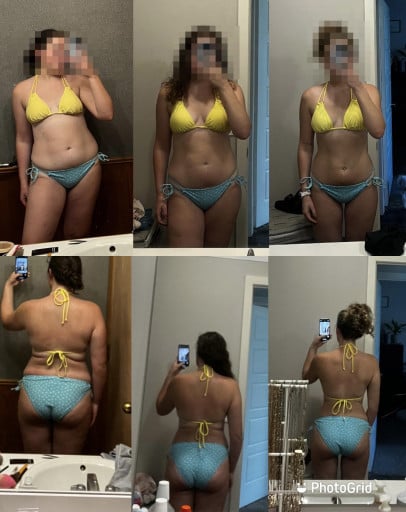 A 24-year-old female who is 5'6 and started at 165lbs has reached her goal weight of 157lbs, for a total loss of 8lbs. She is down a grand total of 65lbs from her starting weight.
Similar Progress Pics