How a Reddit User Lost 24Lbs in 9 Months and Improved Their Self Image
This article tells the story of a Reddit user who lost 24lbs in 9 months and improved their self-image, using their post and comments as a reference.
Article by Madeleine Smith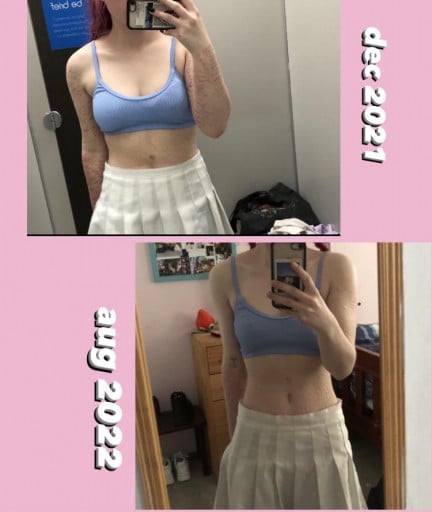 Introduction
Everyone may have different reasons for losing weight, from physical health to mental health. This Reddit user, Jemmayeetyeet, shared their weight journey and how it has positively impacted their life. Their post and comments show that it is not just about the weight loss itself but also how it made them feel better about themselves.
24lbs weight loss, 9 months
Jemmayeetyeet started at 140lbs and lost 24lbs in 9 months, ending up at 116lbs. While some may argue that the difference may not be that significant, it's clear that this weight loss journey helped them feel much better. Losing over 20lbs of body weight within 9 months is considered healthy and safe weight loss, and losing weight slowly can have a higher chance of success as it helps you adjust your lifestyle and create healthy habits gradually.
Overcoming mental health challenges
One of the most remarkable things about Jemmayeetyeet's post is that they have overcome self-harm, and it is evident from the scars in the 'before' picture. Recovery is a difficult process, but it's clear that losing weight has helped them improve their mental health as well. Many comments on their post focus on how positive and beautiful they look, and how reaching their goals has ultimately helped them feel better about who they are.
Achieving weight loss through lifestyle changes
Jemmayeetyeet did not follow any particular diet to achieve their weight loss. Instead, they made lifestyle changes by stopping alcohol altogether and eating more fruit when they had the munchies. Walking was also a part of their routine, but the key to success, as per their comment, was consistency and patience. They acknowledge that there were times when they messed up, but they woke up the next morning with the determination to keep going - this attitude helped them achieve their goals.
Conclusion
Seeing a positive change in yourself can have a monumental impact on one's mental health. Through their weight loss journey, Jemmayeetyeet has not only shed several pounds, but they have also overcome their demons, improved their mental health, and started to feel better about who they are. If you are struggling and feeling discouraged, Jemmayeetyeet's story is a great reminder that it is never too late to make a change in your life. While the methodology might be different for everyone, consistency and patience are the keys to success.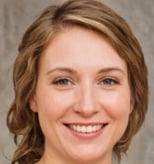 Madeleine Smith
Content Lead at MyProgressPics.com
Madeleine is passionate about empowering individuals with the information and tools they need to transform their bodies and lives.