24Lbs Down in 9 Months: F/18/5'4 Celebrates Progress!
This is a progress pic of a female who has lost 24lbs over 9 months, going from a starting weight of 140lbs to 116lbs. She is 5'4 tall.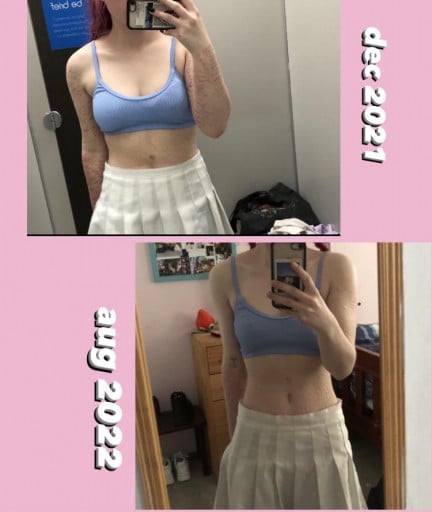 The individual in the picture is a female, 5'4 tall, who weighed 140lbs at the start of her weight-loss journey 9 months ago. As of the most recent progress picture, she weighs 116lbs, meaning she has lost a total of 24lbs. The individual seems happy with her progress, despite it not being a super big difference.
Similar Progress Pics