Male Cancer Survivor Regains Strength with Weightlifting
This is a progress pic of a man who has gone from 150lbs to 156lbs in 3 months. He has been going to the gym regularly, but had to stop due to cancer.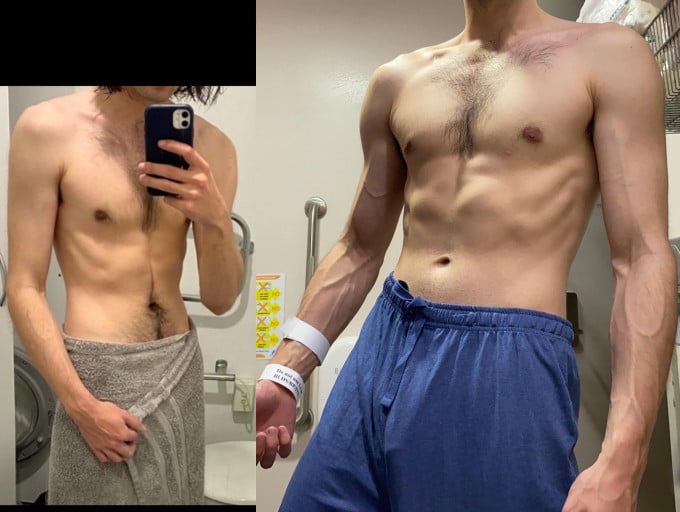 A man who was previously 150 pounds and is now 156 pounds is sharing his progress pic on Reddit. He explains that he started going to the gym when he was hit hard by depression, but then had to stop going when he was diagnosed with cancer. He says he will be back at the gym after his surgery.
Similar Progress Pics