52 Pound Weight Loss Brings up a Range of Emotions for This 26 Year Old Woman
This progress pic shows a female who has lost 52 lbs over the course of 13 months, going from 175 lbs to 123 lbs. This significant weight loss has likely brought about many different emotions for the individual, as detailed in the accompanying text.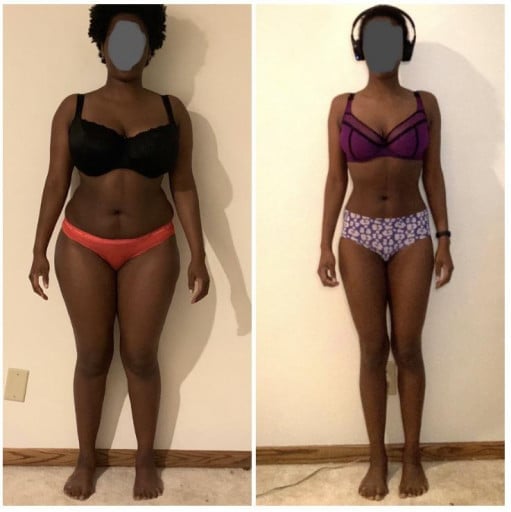 In this progress pic, a 26-year-old, 5'5 tall female who previously weighed 175 pounds is now down to 123 pounds, a difference of 52 pounds. In just over a year, this person has made an incredible transformation and looks amazing! Losing the weight has brought up a lot of different emotions, but overall this person is glad they made the decision to lose the weight and get healthy.
Similar Progress Pics