Covid 19 Weight Gain Be Gone! F/30/5'5 Loses 9Lbs in 4 Months
This woman has lost 9lbs since her previous weight of 137lbs, 4 months ago. She is 5'5, female, and her current weight is 128lbs.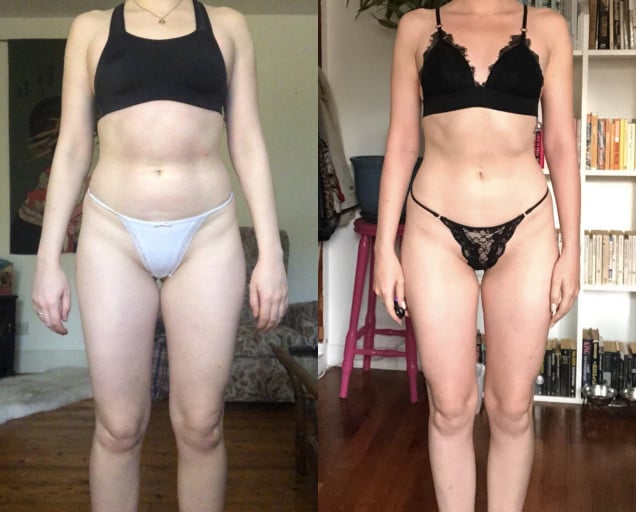 This person is a 30-year-old female who is 5'5 tall. She weighed 137 pounds and now weighs 128 pounds, for a total weight loss of 9 pounds. She says that she gained weight during the Covid-19 pandemic, but has finally lost it.