F/25/5'4 [133Lbs] 3 Months of Intuitive Eating: My Experience
This woman has made great progress in her weight gain journey, gaining 8lbs in 3 months. She is 5'4 and a female. She is trying to accept her weight gain and is making progress in her journey.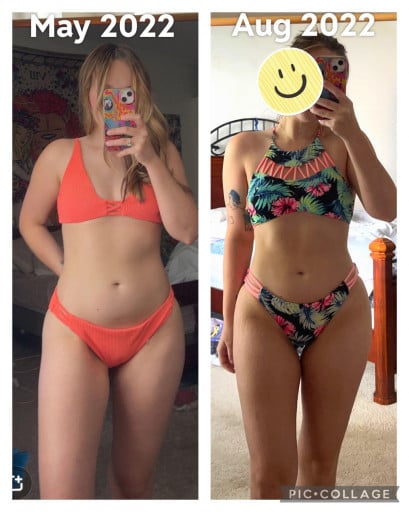 The individual in this picture has made progress in their journey to intuitive eating and accepting their weight gain. They have gone from 125lbs to 133lbs, a gain of 8lbs. They are 5'4 tall and female. This progress is over the span of 3 months.