F/30/5'2 [190 > 170 = 20Lbs] Reminding Myself It's a Marathon, Not a Sprint!
This progress pic features a female who has lost 20lbs, going from 190lbs to 170lbs. She is 5'2 tall.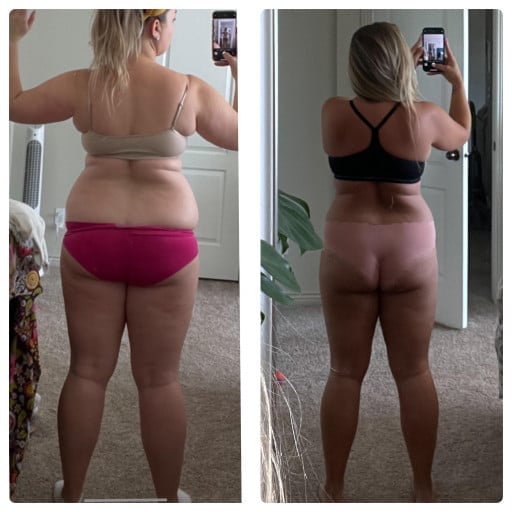 This person has lost 20lbs since their previous weight of 190lbs, and they are currently 170lbs. They are female, 5'2, and their goal weight is 130-135lbs. They are struggling to see progress lately, but are reminding themselves that it is a marathon, not a sprint.
Similar Progress Pics