One Woman's 69Lb Weight Loss Journey an Inspiring Reddit Thread
Read about ichheissekate's weight loss journey from 215lbs to 146lbs over 21 months. Gain motivation and tips along the way!
Article by Madeleine Smith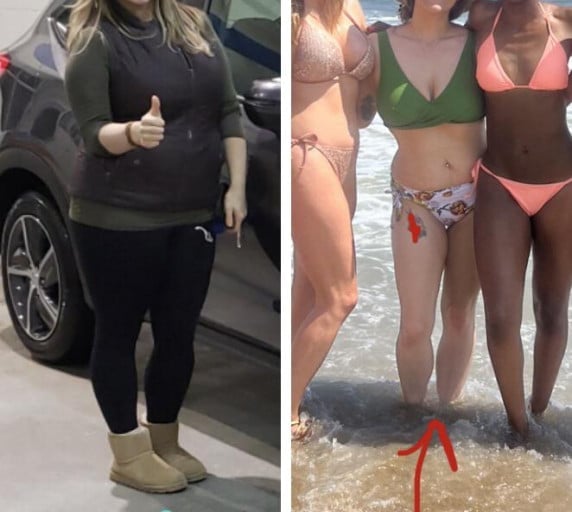 Introduction and Background Info
Ichheissekate, a 30-year-old, 5'4'' woman, documented her successful weight loss journey on a Reddit thread. Despite being uncomfortable in a bikini in the past, she is pleased with her physique after losing 69lbs and loves the pictures of herself. She credits the community for motivating her to continue.
The Progress: Methods and Timeline
Ichheissekate lost the first 50lb through calorie restriction (1350-1550/day) without any exercise. She then plateaued at around 155lb in March and had to do low-carb calorie restriction for 2-3 weeks to lose 3-5lb and get out of the plateau. She's lost 10-15lb this year, and the last 10lb has been challenging. Her goal weight is 135lb, and she plans to stop there. Specific tweeks, including brief periods of low-carb and IF, are helpful for her during this last phase.
The Community's Support and Concerns
Ichheissekate's thread generated 710 upvotes and over 100 comments. The comments ranges from congratulatory remarks to questions concerning her weight loss method and the timeline of her journey. However, there were also comments that made her negatively uncomfortable, leading her to speak out in the thread against unwarranted DMs from men. The thread went beyond just inspiring those looking to lose weight, but it also highlighted the importance of an effective support system towards achieving personal goals.
The Takeaway
Ichheissekate's journey highlights the fact that anyone can lose weight if they set their minds to it. She did it through a simple, yet effective calorie-restricted diet, and low-carb calories restriction later on. Perhaps the biggest takeaway is the importance of a supportive community, whether it's online or offline. Beyond that, women, in particular, face some significant issues when it comes to sharing their achievements online, with concern surrounding unwanted male attention. Therefore, it's important to maintain anonymity and have means to control private messages.
Final Thoughts
Ichheissekate's success story on Reddit is nothing but inspiring. Her journey may motivate others who are looking to lose weight, gain a better physique, and feel comfortable in their bodies. Her story also highlights the importance of community and dealing with common obstacles along the way. A robust and supportive community is crucial, especially when there are people out there looking to sabotage progress with unwanted attention.
Comments
No comments found! Be the first!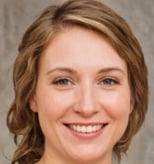 Madeleine Smith
Content Lead at MyProgressPics.com
Madeleine is passionate about empowering individuals with the information and tools they need to transform their bodies and lives.