F/23/5'6: 37Lbs Weight Loss in 2 Years Progress Pic
This progress pic shows a female who has lost 37lbs over the course of 2 years through intermittent fasting.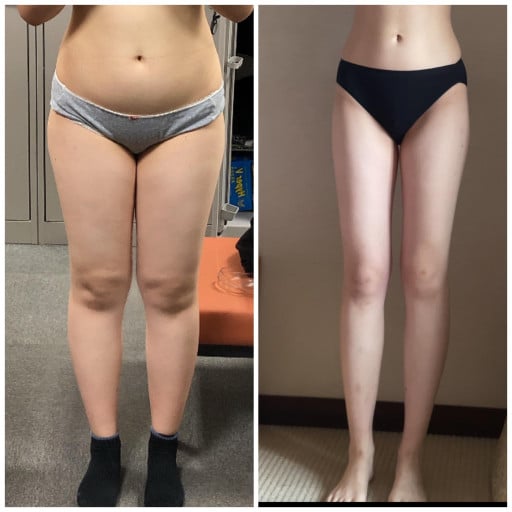 The individual in the photo is a 23-year-old female who is 5'6 tall. In the photo, she is comparing her current weight of 122 pounds to her previous weight of 159 pounds. She has lost a total of 37 pounds. The individual notes that her weight loss is the result of two years of on-and-off intermittent fasting.
Similar Progress Pics