Male User Loses 15Lbs in 3 Weeks See Their Progress Pic!
This is a progress pic of a male who is 6'3 and went from 280lbs to 265lbs, losing 15lbs in a little over 3 weeks.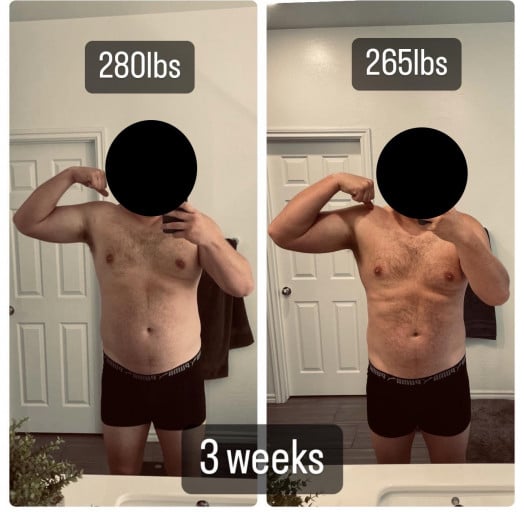 This person has lost 15lbs over the course of 3 weeks and is 6'3 tall.