51 Lbs Gone and Counting! Male at 5'11 Drops From 330 to 279Lbs
This man has lost 51 pounds since his previous weight of 330 pounds. He is 5'11 tall and is a male. This progress pic is from a third party perspective.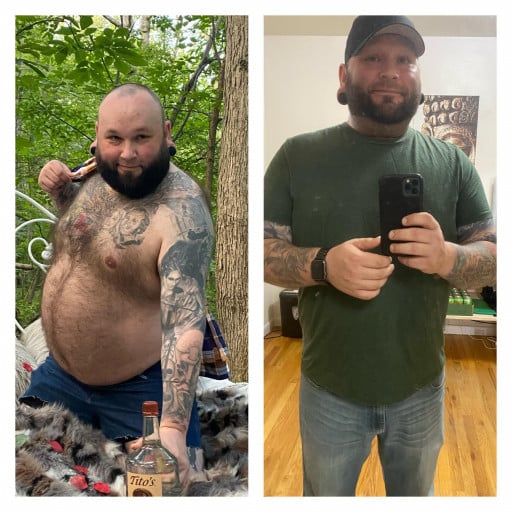 The individual in this progress photo is a 41-year-old male who is 5'11 tall. He reports that his previous weight was 330lbs and that his current weight is 279lbs, meaning he has lost 51lbs. He has set a goal weight of 250lbs or less and seems excited to continue working towards this goal.