From 203 to 157 Pounds: a Remarkable Weight Loss Journey in 8.5 Months
Reddit user Efficient-Doughnut24's inspiring weight loss journey using CICO and exercise in 8.5 months, from 203 to 157 pounds. Includes comments from other users seeking advice on how she did it.
Article by Madeleine Smith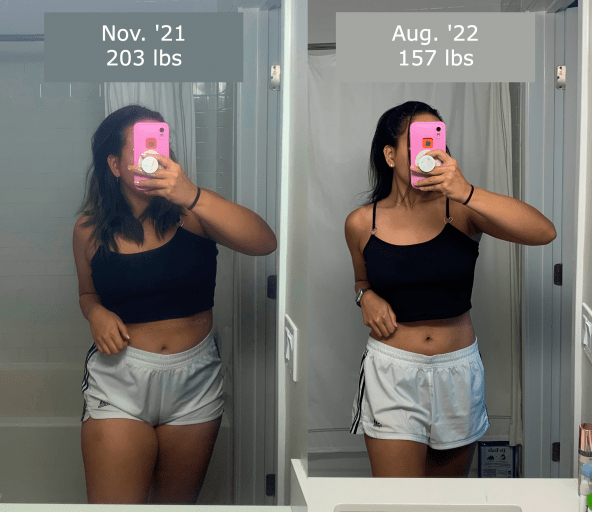 Introduction
Efficient-Doughnut24's success story of losing 46 pounds in 8.5 months has inspired many on Reddit. Her motivation for change was the realization that her favorite shorts no longer fit her. Her perseverance, commitment to CICO, and daily exercise are awe-inspiring.
CICO and Exercise
Efficient-Doughnut24 credited her weight loss journey to CICO and daily exercise. She began weighing her meals and tracked her calorie intake, eventually making consistent food choices that made it easier for her to maintain her calorie deficit. She also incorporated daily exercise, such as lifting weights and rock climbing.
Keeping Track of Progress
Efficient-Doughnut24 used MyFitnessPal to log her food intake and track her progress. She revealed that sometimes it was hard to stay disciplined, especially around comfort food. She then learned to cope healthily and make lifestyle changes.
Results and Achievements
Efficient-Doughnut24's weight loss success can be seen on her progress pics post. She is delighted with so many new options for her wardrobe that she can fit into now. Moreover, she feels stronger than ever, has increased endurance, and can now feel confident in her skin.
Inspiration for Others
Efficient-Doughnut24's story inspires those who are struggling with weight loss, showing that it's about discipline, perseverance, and realistically pursuing your goals. Efficient-Doughnut24's story teaches us to set small, achievable goals, and push towards them through CICO and daily exercise. Ultimately, the journey to a healthy body is rewarding and worth it.
Comments
No comments found! Be the first!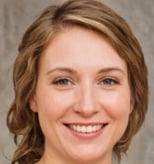 Madeleine Smith
Content Lead at MyProgressPics.com
Madeleine is passionate about empowering individuals with the information and tools they need to transform their bodies and lives.