M/24/6'3 [317 > 195 = 122] (11 Months) Man Loses an Incredible 122 Pounds in Just 11 Months!
This man has made an incredible transformation, losing over 100 pounds in just 11 months. He's almost at his goal weight and he's looking better than ever.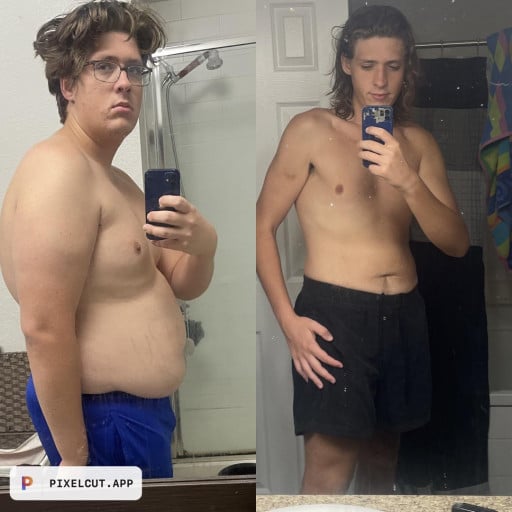 The individual in this progress photo has lost 122 pounds in 11 months, going from 317 pounds to 195 pounds. They are a male of 6'3 height. They have a ways to go still, but they are amazed at how far they have come in such a short time.