She Lost 171 Pounds in 22 Months and Got Married!
This progress pic shows a female at her current weight of 227lbs, down from 398lbs, a change of 171lbs. She is 6'0 tall.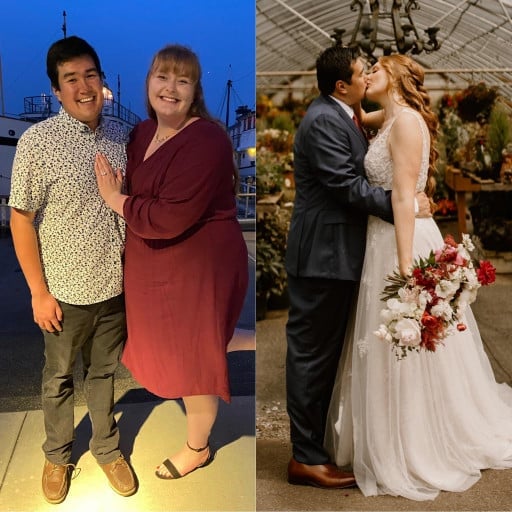 This progress pic is from a female who is 6'0 and was previously 398 pounds. She is now 227 pounds, which is a change of 171 pounds. The title on reddit for this pic is F/25/6'0 [398 -> 227 = 171 lbs] (22 months) The day he proposed to our wedding day!