A Man's Journey From 350Lbs to 190Lbs Through Keto and Exercise
This is a progress pic of a male who has lost 52lbs, going from 350lbs to 298lbs. He is 5'5 tall. He is following a keto diet, with cico and 3 days in gym per week. 1700 cals and under 20 carbs per day.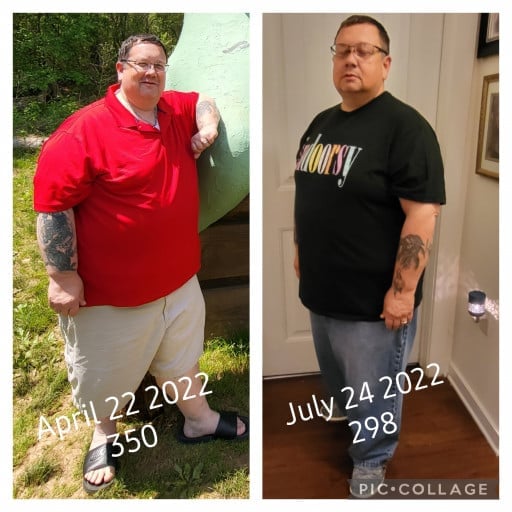 This person has lost 52lbs since their previous weight of 350lbs. They are a male of height 5'5 and are currently at 298lbs. Their goal is to reach 190lbs. They are following the keto diet, as well as counting their calories and limiting their carbs to under 20 per day. They are also working out 3 days per week.
Similar Progress Pics