Male at 6'3 Loses 45 Pounds in 5 Months, Has 30 More to Go!
This is a progress pic of a male who has lost 45lbs in 5 months and is aiming to lose 30 more. He is 6'3 tall.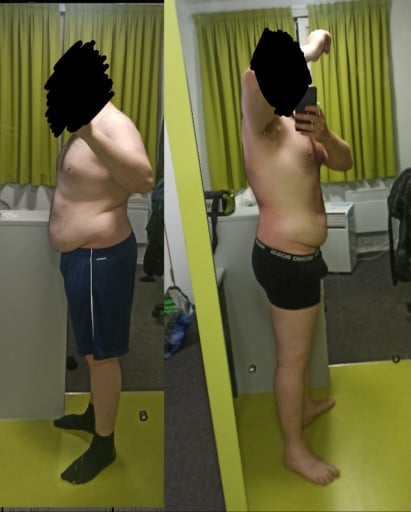 This progress pic is from a male who is 6'3 and has gone from 275lbs to 230lbs, a change of 45lbs. He hopes to lose a further 30lbs.