F/18/5'3 Sheds 30 Pounds in 4 Months Post Partum
A user on Reddit shares their weight loss journey of shedding 30 pounds in 4 months after giving birth. Learn about their diet and exercise routine.
Article by Madeleine Smith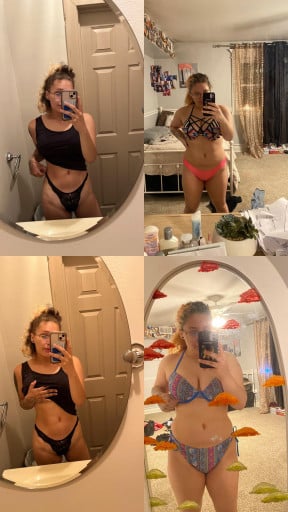 Introduction
Reddit user menabeana shares their weight loss journey of shedding 30 pounds in just 4 months after giving birth. The user shares her secret of diet and exercise that helped her lose the weight.
Diet
Menabeana shares that she became more mindful of her diet - she eats smarter by not overfilling herself and keeping her eating to multiple smaller meals. This could be a helpful tip for people looking to lose weight - portion control and meal frequency are some of the most effective ways to lose weight sustainably.
Exercise
The Reddit user started a physical job which served as moderate physical exercise. This, coupled with her diet, helped her to shed the excess weight. Exercise is essential for overall health, and supporting weight loss is only an added benefit. Menabeana's experience shows us that exercise is not just about hitting the gym; everyday activities can also contribute to weight loss.
Results
The Reddit post received 227 upvotes, with many users congratulating menabeana on her achievement. Her transformation photos show a remarkable difference in her weight and overall physique. Menabeana aims to build more muscle in the coming months as her next challenge. The user's success can inspire others to set achievable goals and start working towards them.
Conclusion
Menabeana's weight loss journey is a testament to the fact that with the right mindset and regimen, you can make a massive difference in your health in a short amount of time. Consistency is the key - staying motivated and focused can help you achieve your weight loss goals. While everyone's journey may differ, menabeana's experience offers practical tips that can be applied by anyone looking to shed weight and live a healthier lifestyle.
Comments
No comments found! Be the first!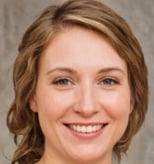 Madeleine Smith
Content Lead at MyProgressPics.com
Madeleine is passionate about empowering individuals with the information and tools they need to transform their bodies and lives.