M/27/5'5 Sees a 15Lb Weight Gain in One Year!
This is a progress pic of a male who has gone from 115lbs to 130lbs in a year, a change of 15lbs. He is 5'5 tall.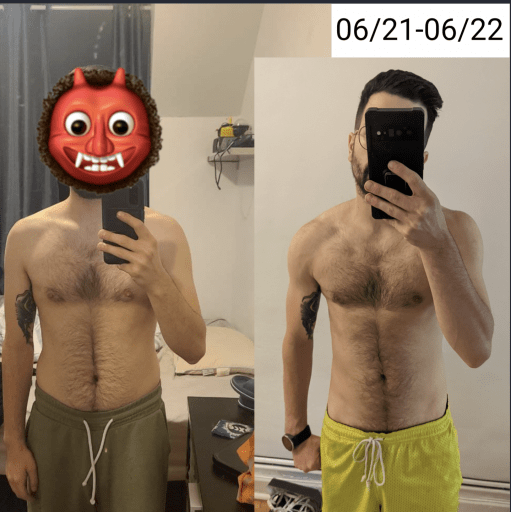 In the span of a year, this man has gone from 115 pounds to 130 pounds, a change of 15 pounds. He is 5'5 tall and male. His source is progresspics, and the title on reddit is M/27/5'5[115 > 130 = +15lb] (1 year).