From 225Lbs to 135Lbs: a Woman's Struggle with Weight Loss
Read about Gothblessyou's weight loss journey as she shares her experience on Reddit, and how old pictures motivate her to keep going.
Article by Madeleine Smith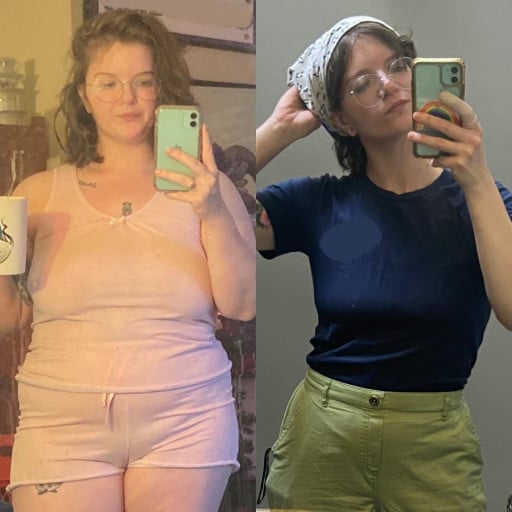 Introduction
Gothblessyou, a 26-year-old woman who stands 5'4" tall, has shared her weight loss journey on Reddit. From weighing 225lbs, she was able to lose 90lbs and now weighs 135lbs. Her post garnered 367 upvotes and several comments from people commending her for her outstanding transformation.
Struggles with Weight Loss
Gothblessyou shared that her first attempt at weight loss was unsuccessful since she was still eating unhealthy foods. She then tried different diets and intermittent fasting which helped her lose weight. But what really made a difference was when she started to exercise, enjoying activities like boxing and Zumba.
Taking Motivation from Old Pictures
Gothblessyou shared that she loves finding old pictures of herself as a reminder of how far she has come in her weight loss journey. It helps her stay motivated and focused on achieving her goals. She also added that she often buys clothes that accidentally end up being too big for her, which in turn boosts her confidence.
Tips for Those Struggling with Weight Loss
From Gothblessyou's experience, one of the most effective ways to lose weight is to combine a healthy diet with regular exercise. She also noted that it is important to find an exercise routine or activity that you enjoy to make it less daunting. It is also helpful to have support from family and friends, and a place where you can share and celebrate your milestones.
Conclusion
Gothblessyou's weight loss journey is a testament to how hard work and discipline can bring about life-changing transformations. Her story serves as an inspiration to those who are struggling with their weight and encourages them to keep going, and to find what works for them. Losing weight is a journey, and it takes time and effort to achieve one's goals, but it is definitely worth it in the end.
Comments
No comments found! Be the first!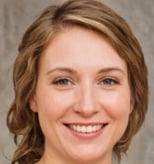 Madeleine Smith
Content Lead at MyProgressPics.com
Madeleine is passionate about empowering individuals with the information and tools they need to transform their bodies and lives.