Progress Pics of 18 lbs Weight Loss 5 feet 8 Female 198 lbs to 180 lbs
Here we have a progress pic showing a fat loss from 198 pounds to 180 pounds. That's a respectable loss of 18 pounds.
Progress Pic 1 / 1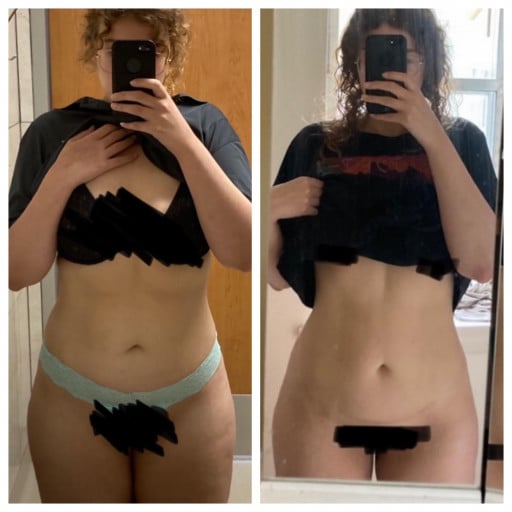 Click to Compare
188 lbs vs 170 lbs
198 lbs vs 180 lbs
208 lbs vs 190 lbs
Comments
Bill
BMI says you're overweight, but you look amazing. Ignore that BMI
Couch2fit
Was this only weight and no surgery? If you this is a great transformation and inspiration. Curves look more defined.