Male User Sees Results After Years of Inconsistency, Shares Progress Pic
A 27-year-old man who is 5'5 and previously weighed 115 pounds recently posted on Reddit that he has now reached 135 pounds, for a total weight gain of 20 pounds over 10 months. He attributes his success to finally getting serious about his fitness and nutrition after years of inconsistency.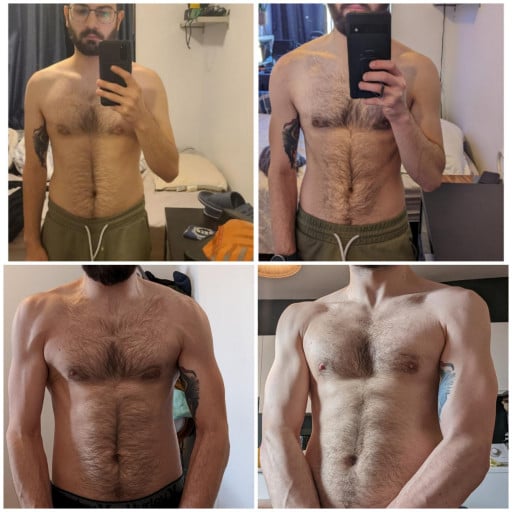 This person has been working out for 10 months and has seen a 20 pound weight gain. They are happy with their results and feel motivated to keep going.