26 Year Old Woman Sees 5 Week Weightlifting Progress, Loses 6 Pounds
This woman has made great progress in her weightlifting journey, losing six pounds in five weeks. She has motivated herself to keep going and is seeing results in her muscle gain, even though the number on the scale isn't as drastic as she would like.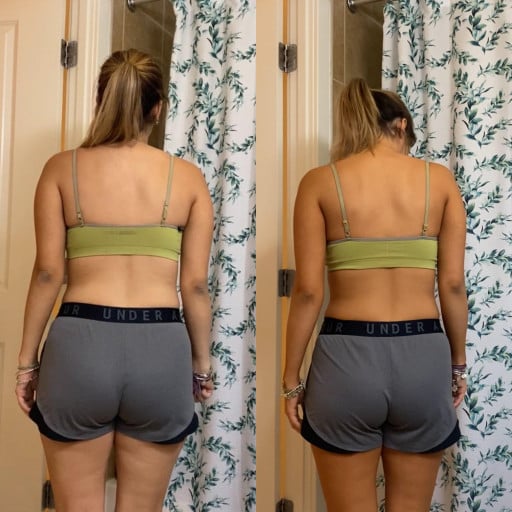 The individual in this progress pic is a 26-year-old female who is 5'5 tall. In the span of five weeks, she has lost six pounds and is motivated to keep going. The weight loss is due to fat loss, but there has also been an increase in muscle mass.
Similar Progress Pics