M/20/5'7.5" Lost 59 Lbs in 7 Months to Weigh like High School Times
Read about the inspiring journey of Reddit user Keri_taki, who lost 59 lbs in 7 months using caloric deficit, exercise, and other measures.
Article by Madeleine Smith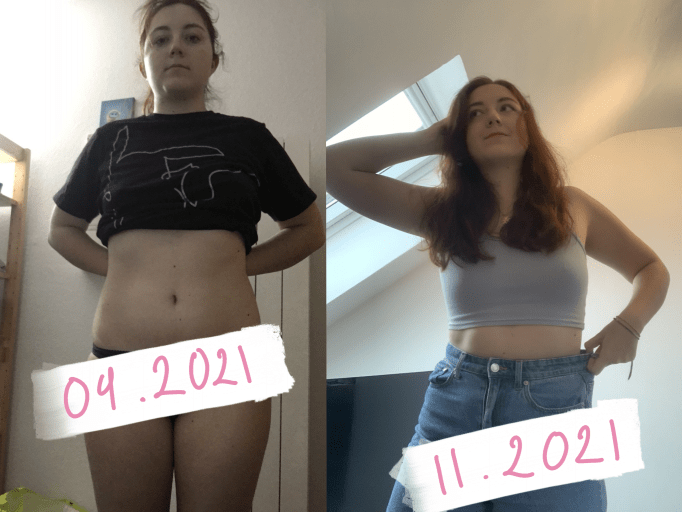 The inspiring journey of Keri_taki
Reddit user Keri_taki posted about her journey of losing 59 lbs in 7 months to weigh like high-school times. She mentioned that she is now back to her high-school weight, and her goal is to get even stronger. The user lost a massive amount of weight during this journey and now has loose skin on her thighs.
The user's progress
Keri_taki went from a size EU XL to a size M in pants and from a size XL-L to M-S in tops. She mentioned that the pants she was wearing in the after photo were L-sized and were too big for her. She also noted that the t-shirt in the before photo fits oversize now. She attributes her success to caloric deficit, working out, drinking more water, sleeping more, and eating less junk food.
The user's diet
Keri_taki mentioned in her Reddit post that she now eats around 1600 calories a day. She started at 1800-1900 calories as eating less was triggering her binges. Moreover, she mentioned that she used to eat around 2500-3000 calories every single day while being sedentary at the before photo.
Comments from the Reddit users
The Reddit post received 282 upvotes, and several users commented congratulating Keri_taki on her achievement. Some users encouraged her to keep at it, while others asked about her loose skin. Keri_taki responded positively and mentioned that she has minimal amounts of loose skin on her thighs.
Conclusion
Keri_taki's journey of losing 59 lbs in 7 months is a testament to the fact that with consistency and dedication, anything is possible. Her story inspires us to take our health and fitness seriously and make lifestyle changes. By adopting a caloric deficit, working out, drinking more water, sleeping well, and eating healthy food, one can lose weight and lead a healthy life. It's time to take the first step towards a better and healthier you.
Comments
No comments found! Be the first!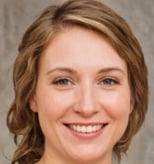 Madeleine Smith
Content Lead at MyProgressPics.com
Madeleine is passionate about empowering individuals with the information and tools they need to transform their bodies and lives.