F/35/5'3 [333Lbs > 239Lbs = 94Lbs] (5.5 Months) Here's My Progress Pic, Still Going Strong!
This progress pic shows the amazing transformation of a woman who has lost 94lbs in just 5.5 months! She is feeling discouraged because she doesn't think she looks drastically different, but anyone can see the amazing progress she has made!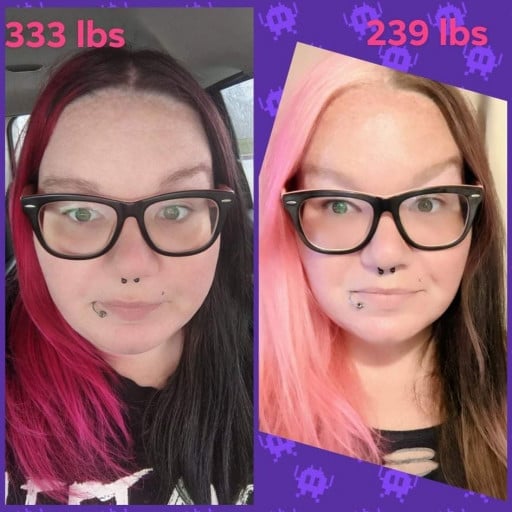 This person has lost 94lbs over 5.5 months, and is feeling discouraged because they don't think they look drastically different.
Similar Progress Pics