M/25/6'3: 105Lbs Weight Gain in 6 Months
This is a progress pic of a man who has gone from 155lbs to 260lbs, a 105lb weight gain. He is 6'3 tall.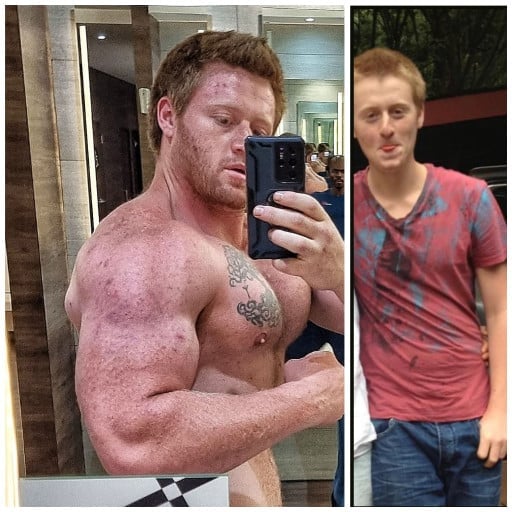 This male redditor has gained 105lbs since their previous weight of 155lbs, for a total current weight of 260lbs. They are 6'3 tall.