Cancer Survivor Celebrates Weight Gain with Progress Pic
This is a progress pic of a male who has gone from 190 to 200 pounds, a change of 10 pounds. He is 6'4 tall. The pic is from progresspics and the title on reddit is M/20/6'4'' [190>200=10lbs] Maybe not the progress pic you're used to here, but I just wanted to share! Right pic is 3 months after chemotherapy, cancer free and feeling amazing physically!.
Article by Madeleine Smith
The individual in this progress pic has gone through chemotherapy and is now cancer free. They have gained 10lbs, but feel amazing physically. This is a great accomplishment and they are to be congratulated.
Comments
No comments found! Be the first!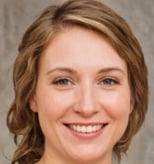 Madeleine Smith
Content Lead at MyProgressPics.com
Madeleine is passionate about empowering individuals with the information and tools they need to transform their bodies and lives.