One Man's Journey to Healthy Weight: Lost 24Lbs and Became Fitness Enthusiast
Following healthy eating and HIIT, Reddit user Fa7am went from 201lbs to 177lbs in 2 months. Learn his tips for success here.
Article by Madeleine Smith

Fa7am's Inspiring Weight Loss Journey
At 27 years old, 5'4" and weighting 201lbs (91kg), Fa7am decided it was time to make a change. He started eating healthy and incorporating high-intensity interval training (HIIT) into his exercise routine. Two months later, he had lost nearly 11kg (24lbs) and was able to do 10 chin-ups, compared to zero before.
Tips for Success
According to Fa7am, the key to success is to improve your upper body strength. HIIT helped him achieve quick and noticeable results. His program of choice was Insanity max 30, which he completed once and was planning to do again.
Setting Attainable Goals
Fa7am's journey was not only about losing weight but also setting new goals for himself. His ultimate goal is to reach 70kg and to be able to do pull-ups. By setting goals that challenge him, he stays motivated and inspired to continue his progress.
Reach Your Own Goal
Fa7am's journey proves that with dedication, effort, and patience, anyone can reach their desired weight and level of fitness. Finding a program that works for you and incorporating healthier eating habits can lead to real results. Whether it's for weight loss, strength gain, or overall health, you too can have your own inspiring journey to share.
Conclusion
Fa7am's journey is a reminder that nothing worth having comes easy, but the results are worth it. By taking care of your body and mind, you can achieve any goal you set your mind to. Try incorporating healthy habits into your daily routine and setting attainable goals for yourself. You never know what kind of progress you're capable of making!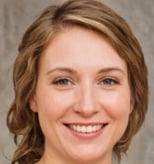 Madeleine Smith
Content Lead at MyProgressPics.com
Madeleine is passionate about empowering individuals with the information and tools they need to transform their bodies and lives.