19 Year Old Woman Loses 40 Pounds in One Year
This progress pic from a third party perspective shows a female who has lost 40lbs over the course of a year. She is 5'7 tall and her current weight is 150lbs. Her previous weight was 190lbs. This pic shows her face and how her appearance has changed since she started her weight loss journey.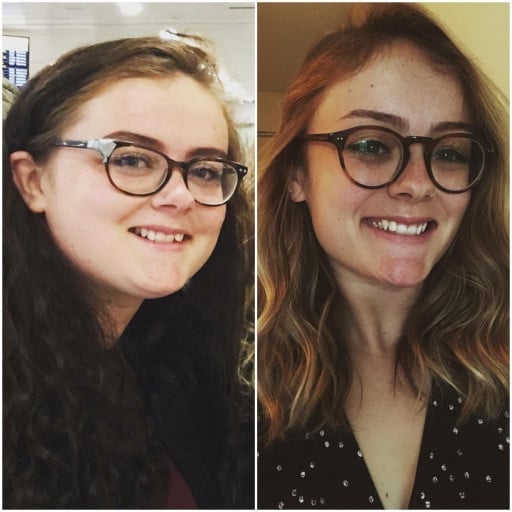 The individual in this progress photo is a 19-year-old female who is 5'7 tall. In the photo, she is celebrating her 40-pound weight loss, which she achieved over the course of a year. She notes that she was surprised by the changes in her appearance, specifically her face.
Similar Progress Pics