F/34/5'5 Loses 58Lbs in 7 Months: over Half Way to Her 200Lb Goal Weight
This progress pic shows a female who has lost 58lbs over the course of 7 months. She is 5'5 tall and her current weight is 239lbs.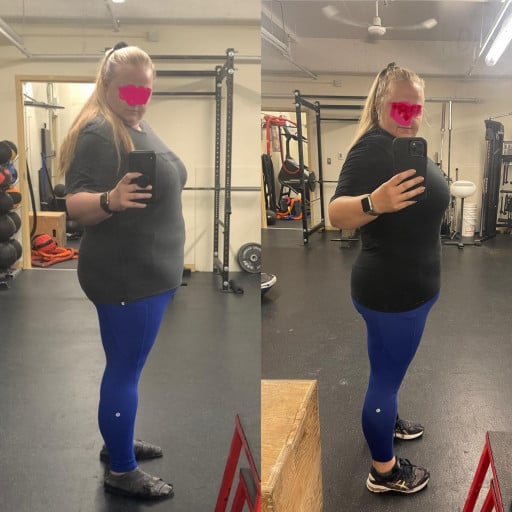 A 34-year-old woman who is 5'5 tall has lost 58 pounds in the last 7 months, going from 297 pounds to 239 pounds. She is now less than half way to her goal weight of 200 pounds.
Similar Progress Pics