F/41/5'4 Sees Progress After One Month of Exercising and Eating Right
This progress pic from a third party perspective shows a female who has lost 9lbs in one month through exercise and healthy eating. The progress is clear to see and hopefully other people can see it too!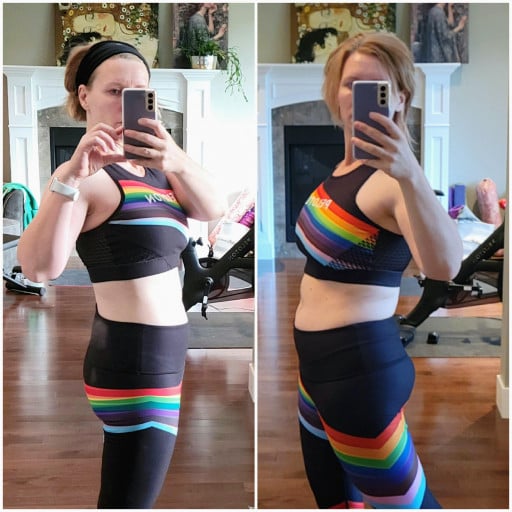 This person has lost nine pounds in one month by exercising and eating healthier with less carbs and alcohol.
Similar Progress Pics