F/32/5'4" Weight Loss Journey: From 220 Lbs. to 155 Lbs.
Read about one woman's journey to losing 65 pounds, gaining confidence, and improving her health. Discover how she did it through diet and exercise.
Article by Madeleine Smith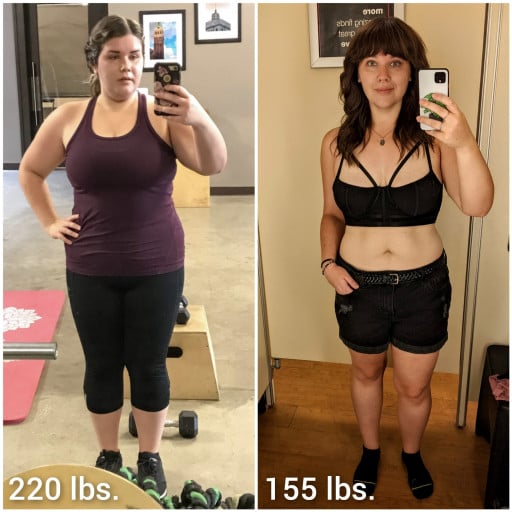 Introduction
Failsafegardener, a Reddit user, took to the platform to proudly share her weight loss journey. Over the past few years, she has lost a total of 65 pounds, making her current weight 155 pounds. Failsafegardener's journey is one of persistence, effort, and transformation. By sharing her story, she inspires others to start their own health and weight journeys.
The Beginning
Failsafegardener's journey started in 2017 when she found out that she had Celiac's and PCOS, and went on a gluten-free diet and started taking inositol for her PCOS. Her weight loss at that time was slow but steady. The real progress, however, started when her health got worse in October 2020. She decided to get her health in order and started a keto diet. She has since lost 45 pounds.
What She Did
Failsafegardener's diet has been a key component of her weight loss journey. She started with a gluten-free diet, moved on to a keto diet, and is currently counting carbs again. She also started a weight lifting routine that includes push day, pull day, and leg day. On off-days, she tries to engage in some form of movement, such as walking, gardening, dancing or yoga. Failsafegardener's journey shows that diet and exercise go hand in hand to achieve weight loss goals.
The Results
Failsafegardener has come a long way since she started her weight loss journey. She has lost an incredible 65 pounds and is feeling more confident than ever. She hasn't reached her goal weight yet, but she's only 20 pounds away. Her face gains are significant, and she is thrilled to no longer need to hide a double chin, something that used to make her very self-conscious.
Takeaway
Failsafegardener's story offers inspiration for anyone looking to transform their health and appearance. Her journey demonstrates the importance of making healthy changes in both diet and exercise, and the positive impact it can have. Failsafegardener's weight-loss story proves that with determination and effort, anyone can achieve their goals. If you're looking to take control of your health, take inspiration from Failsafegardener and start your journey today.
Comments
No comments found! Be the first!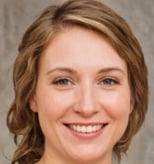 Madeleine Smith
Content Lead at MyProgressPics.com
Madeleine is passionate about empowering individuals with the information and tools they need to transform their bodies and lives.