F/24/5'4'' Achieves Goal Weight of 120 After Six Months of Hard Work
This person has lost 55 pounds in six months, going from 175 to 120 pounds. They are 5'4 tall and female. This is an amazing accomplishment and they have worked hard to achieve their goal weight!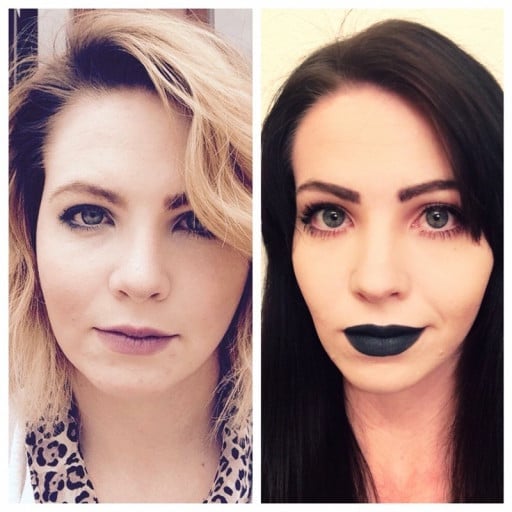 The subject of the progress pic is a 24-year-old female who is 5'4 tall. She started at a weight of 175 pounds and has lost 55 pounds, putting her at her goal weight of 120 pounds. She notes that it took her six months of hard work to achieve this.
Similar Progress Pics