85Lbs Down: F/23/5'6 Woman's Amazing Transformation!
This is a progress pic of a female who has lost 85lbs, going from a previous weight of 242lbs to a current weight of 157lbs. She is 5'6 tall.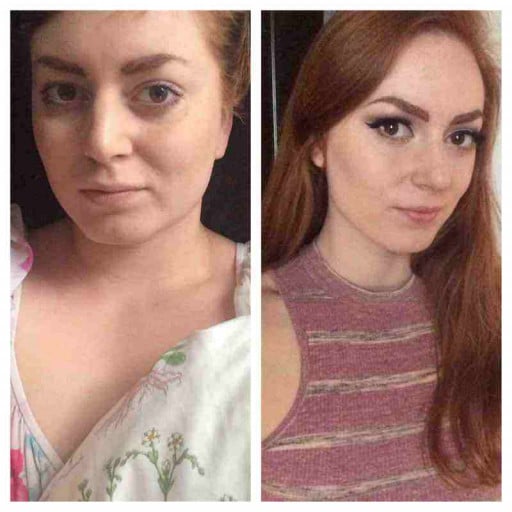 A 23-year-old woman who is 5'6 tall and previously weighed 242 pounds has posted a progress photo on Reddit after losing 85 pounds. The woman's current weight is 157 pounds. In the photo, the woman's face appears thinner and her skin looks healthier. She is smiling and looks happy with her progress.
Similar Progress Pics